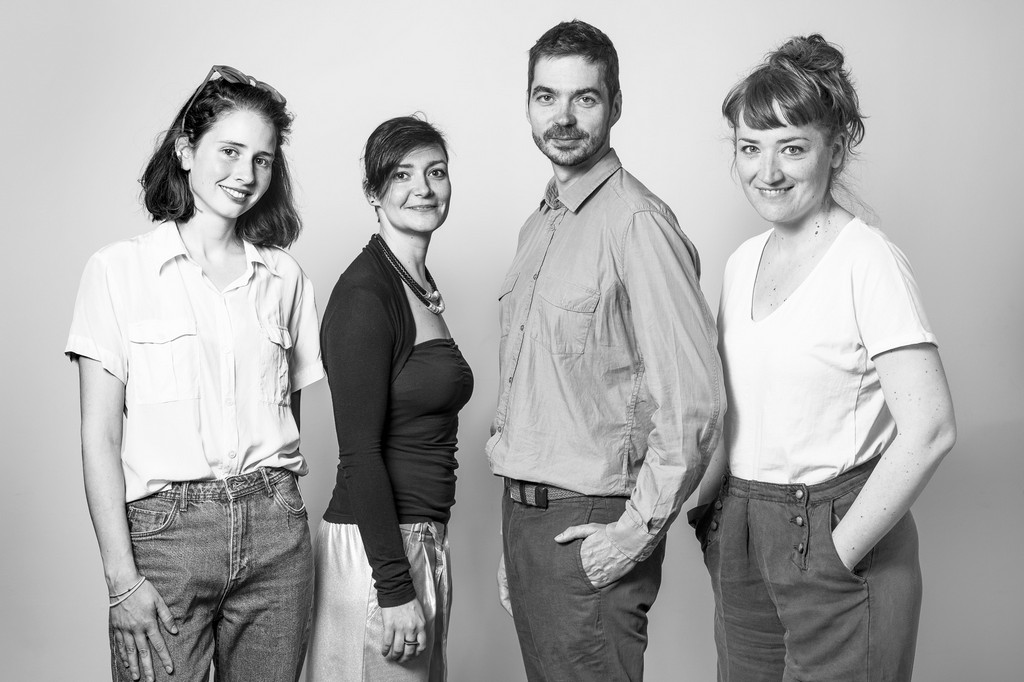 Our story started in 2012, when on the invitation of Gábor Kopek rector of Moholy-Nagy University of Art and Design at that time, Bálint Veres lecturer of the university with some design students in their final year of studies founded the Lab. In the first few years, the activities of the Lab were manifold. It organized academic lectures, book launches, presentations of design plans in the fields of design culture and design education, organized art and design exhibitions of MOME students, and initiated a project that focused on the interrelatedness of law enforcement and environmental planning.
Since 2014, the main profile of the Lab has been to effect, promote, initiate and teach design activities that enhance the social visibility, the self-determination and integration of those living with disability. As a research, design and educational platform, the Lab is a significant hub, a think tank of equal opportunities design in Hungary keeping continuous contact with the relevant social and rehabilitation institutions, educational institutions, advocacy organizations, partners in the creative industry and independent experts.
TransferLab alumni, those whom we are proud to have had the chance to work with:
Gergely Ambrus – designer
Samia Asir Lilla – manager
András Beck, PhD – aesthete
Mária Behán – media designer
Vince Boldog – media designer
Zsófia Budai – designer
Edina Bugár – manager
András Cseh, DLA – architect
Márti Csige – media designer
Levente Csordás – graphic designer
Nóra Demeczky – graphic designer
Enikő Déri – graphic designer
Dániel Eke – architect
Ildikó Fazekas – manager
Bori Fenyvesi – architect
Zsófia Frazon – museologist
Balázs Fromm – photographer
Johanna Halász – manager
Katalin Harmati – manager
Katalin Heiszer – researcher in Disability Studies
Olivér Horváth – design theorist
Borbála Huszanyik – architect
Olga Kocsi – media artist
Hajni Korb – design manager
Nikolett Kustos – photographer
László Kőhegyi – photographer
Zsófia Liter – media designer
Virág Lődi – curator
Protellor Lucretia – musician
Péter Mátrai, DLA – Ybl Prize architect
Bea Molnár – architect
Réka Neszmélyi – graphic designer
Kati Payer – architect (INMATES prison architecture project, program coordinator)
Niki Pálinkás – graphic designer
Andrea Schmidt – sociologist
Ákos Schneider – manager
Borbála Skrapits – graphic designer (founding member)
Borbála Soós – graphic designer
Dániel Szalkai – designer
Márton Szentpéteri – design theorist
Rita Szerencsés – manager
János Szirtes, DLA – visual artist
Kálmán Tarr – media designer
Dorka Taskovics – photographer (founding member)
Gábor Turányi, DLA – Ybl Prize architect
Noémi Vágvölgyi – graphic designer (founding member)
Balázs Varju Tóth – media designer
Réka Vikárius – design manager
Miklós Vörös – cultural anthropologist
Sári Zagyvai – photographer
Hungarian Hearing Community Foundation (A Hallás Társasága Alapítvány)
A38 K. Petrys Gallery
State Prison Control Authority (BVOP)
CEU Celab
Csillagház Elementary School
Design Terminal
Unified Special Education Methodology Institute (EGYMI)
e-NABLE Hungary
Living Library
Feldmár Institute / Tévelygőkért Foundation
Hype and Hyper
Blue Bird Foundation (Kékmadár Alapítvány)
Labowsky Creative Agency
Makerspace.hu
Mozgásjavító Elementary School
UP MediSkills Lab
Hungarian Association of the Deaf and Hard of Hearing (SINOSZ)
Universität für angewandte Kunst Wien
National Institute for the Blind
Change-Lanes Foundation
Varinex Inc.
MOME Brand Office
MOME Digital Craft Lab
MOME Institute of Architecture
MOME Product Design Department
MOME Graphic Design Department